Welcome! In this tag that I created, I can finally not hold back on my obsession with Star Wars!! *jumps out of chair and starts screaming* *sits back down*
Not all of these questions will be based on Boba Fett alone, but also of Mandalorians and bounty hunters. Also- this tag will not contain any spoilers for anything Star Wars related. And for those who are curious, I will put a list at the very bottom of the order that you should watch all things Star Wars related in.
Lightspeed Skipper – A character who is constantly in danger or on the run
Benjamin Ripley from the Spy School series by Stuart Gibbs
Ben is a spy in training, he is incredibly gifted in all areas with numbers and knows things that most teens his age woudn't know. He also knows things his enemies don't want him knowing. People are constantly trying to capture or kill him! I recommend the Spy School series with everything is have! This series has kept my love of reading alive and fast-moving!
I can't find one picture with all of them so I'm putting my favorite out of the series!
Book 9 comes out on August 31!!
Razor Crest – A character with a spaceship
Carswell Thorne from The Lunar Chronicles by Marissa Meyer
I love anything that is NOT LIVING that flies. I do not like insects. I love hoverboards, cars, struts, spaceships, jets, planes- if it flies- I want it. I love turbulence as well and those 'Moon Shot' rides. I love the Rampion and it's crew so much! They're a diverse and original cast of characters! Poe Dameron is the honorable mention- he would be #1 if I had read his books- I will though!
Darth Vader – A villain who always hides their face
Lord Endrick from The Traitor's Game series
I LOATHE Lord Endrick. *pulls out Dark Saber*
He hides his ~very ugly~ face behind a mask, unless speaking to a noble. He hides in front of servants, subjects, and even walking around his own home. Something is wrong with that man.
There is no art of Endrick so I will put this eye-pleasing photo of The Deceiver's Heart
Ex-Imperial – A character who is not what they seem
Deryn Sharp from the Leviathan Trilogy
This series left me speechless for 2 reasons:
The ending
Where this series went from the beginning
This series took so many unexpected turns, getting better with each book!
I love Deryn and her determination to do what she loves, escape what she hates, and also face her largest fear. She's snappy, funny, and so loyal!!
Mando – A character tracking down something that was stolen from them
Esme Squalor from A Series of Unfortunate Events
I hate to say that Esme and Mando have something in common. I really hate it- but they are both tracking down something that stolen from them, and BOTH with many reasons for each side to have what they want (the Sugar Bowl and The Child) but it's clear who that bad guy is. This might not make much sense if you haven't watched the shows (There is also an ASOUE show) or read the books. I shall put the photo that used to be my profile picture of her. Look up Esme Squalor for more representative photos- Lucy Punch (the actress) is GORGEOUS!
Young Boba Fett – A character who had a family member killed/taken/beaten before their eyes
Malik and Karina from A Song of Wraiths and Ruin
If you know, you know. You have to read ASOWAR to understand why Malik and Karina fall into this catagory.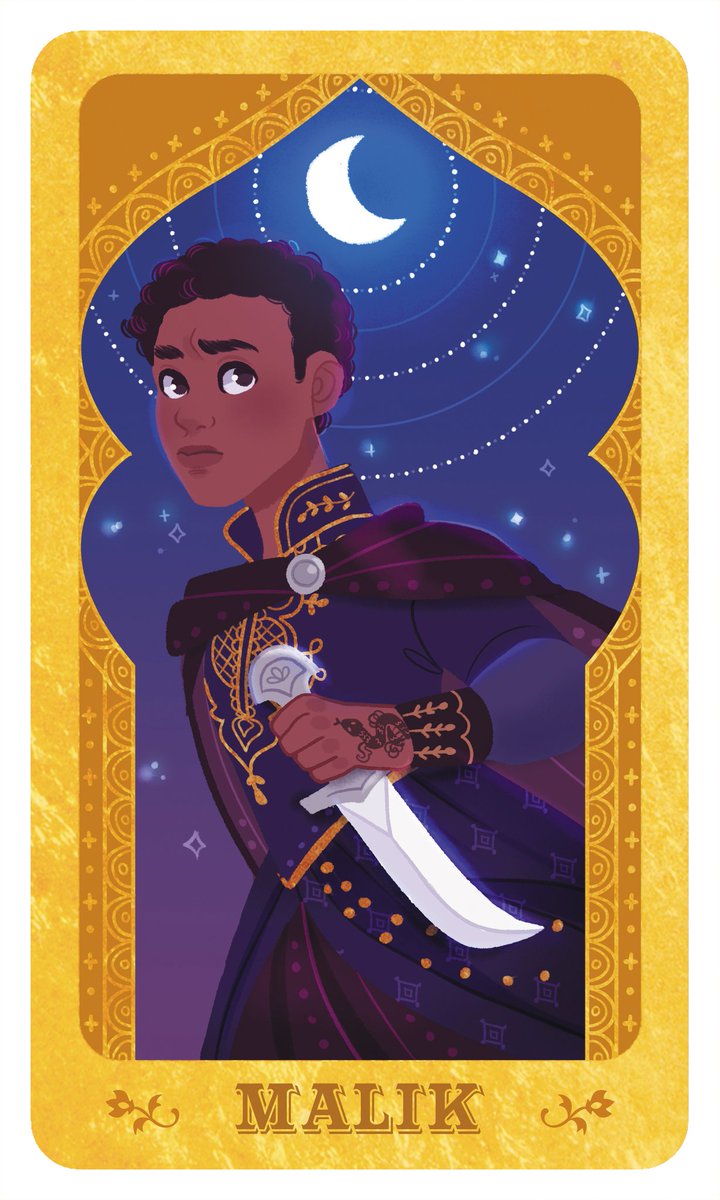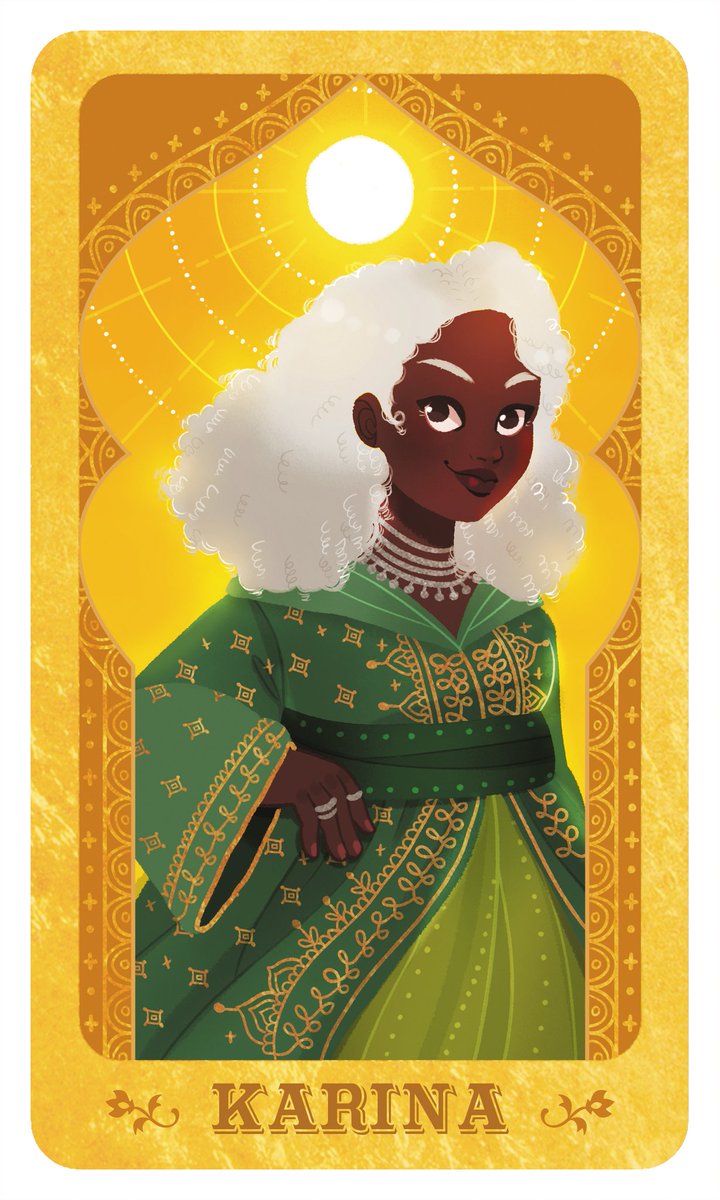 Beskar – A character who wears armor/weapons
Tal Melaine from Mercurial
For this tag, I've been trying to use characters I haven't done before but:
I'm obsessed
He was the first one that came to mind
Another character is Elisabeth Scrivener from Sorcery of Thorns!
Raised on Mandalore – A character who isn't allowed to show their face
Frey from the Impostors Quartet
Does this count? Should it? It's my blog so yes. Frey does not wear a mask, she's a body double and only select people know that she exsists.
Unexpected docking – A character who joins a mission at a random point on the mission
King Arthur (or really any story character) from the Land of Stories
This series is so amazing and grows so much and in such creative ways! Chris Colfer is incredibly talented!
(Arthur is on the far right, in the middle)
High bounty – A character in debt and/or on the run
Day from the Legend series
I HAVEN'T EVEN MENTIONED THIS SERIES ON MY BLOG YET- WHAT?! HOW?! The whole story revolves around the fact that Day is charged for killing June's (the other MC's) brother, and June swears revenge. Day is wanted everywhere- his face is on posters and billboards!
This is the graphic novel cover but both Day and June look so good so I'm using it. (Day is on the left) ALL OF THE GRAPHIC NOVEL COVERS ARE PERFECTIONNN – AND THE WANTED POSTER IN THE BACKGROUND:
Rules
Thank the person who tagged you
Link back to original post
Tag around 10 people
You don't have to watch anything Star Wars related to do this- only to get the references!
Have fun!
My nominies (sorry if you haven't seen anything Star Wars related and I've tagged you- maybe it's a sign):
Queen V @ The Raging Reader
Sussana @ Susanna Loves Books
Maddie @ Inking and Thinking
Lanae Anne @ (It annoys me to no end that I can't remember the name of her blog- I'll update this when I do)
Phoenix @ Books with Wings
Cherry @ Letters to the Lost
April Lee @ Booked Till' Midnight
Mash @ Mashlovesbooks
Lia @ Chain of Novels
And anyone whose name starts with S, you are now obligated by bookish law to do this tag! (Not really but you can)
Thank you! I had so much fun creating this and getting to yell about Boba Fett and my favorite books! Happy reading, writing, and watching!
As promised, the list:
First the OG trilogy
1. A New Hope
2. Empire Strikes Back
3. The Return of the Jedi
Then the Prequels
4. The Phantom Menace
5. The Attack of the Clones
6. The Revenge of the Sith
Next the Clone Wars
7. Clone Wars Movie
8. Clone Wars TV Show seasons 1-6
BUT do not watch the 7th season of Clone Wars yet
9. Rebels TV Show
10. Rogue One: A Star Wars Story
THEN watch the 7th season of Clone Wars
11. 7th Season of Clone Wars
12. Solo: A Star Wars Story
Then the Sequels
13. A Force Awakens
14. The Last Jedi
15. The Rise of Skywalker
And last but certainly not least
16. The Mandalorian