Hello bookish lovely! I hope you are doing well! I have been CRUSHING school today. So that puts me in a good mood. I also made food properly today- I know- I did something right haha it was the best just add water mac'n'cheese I have ever had.
Here are the rules!
Use the official logo/graphic of the award and display it on your blog.
List the rules.
Show some love to the one who nominated you!
Mention the creator (Asmita@ the Fictional Journal) and link it back to the original post.
Tell me a something about this world that you admire.
What is your favourite form of creativity?
Nominate 7 lovely people and notify them by commenting on their posts; spread some love!
Ask your nominees 4 questions.
Share something you created. (can be anything!)
And lastly, just so you know: I LOVE YOUR CREATIONS!
(Can someone tell me how to display awards?)
Thank you so much to Asmita- the creater of this award and the lovely person who tagged me! Also- the logo is ON POINT:
Something I admire about the world is the people! I love how everyone is different! Epsecially passions, some people run reserves, some direct movies, some ski, some sing! I especially amdire authors!
My favorite form of creativity is writing!!
Something I created… The cinnamon rolls I ate for breakfast last week? I REALLY love writing- so that works as well.
What color is my soul?
The color of my soul is BLACKPINK. Yes, the band.
I actually don't like pink that much but I'm going with it. My favorite color is (every shade of) blue.
Think about your happiest memory. Then tell me the book/song that you are reminded of?
Gosh. I don't know! Probably when I went to Space Camp! I loved it so much! I wasn't very into music at the time, which is very hard to believe. I hadn't read any spacey books that aren't non-fiction at the time. Haha I really can't name something it reminded me of. The vine 'Hi, welcome to Chili's' was going around at that time so if you consider that a song…
I'm being very serious. We were a group of 8-13 year olds- all we watched was vines, music videos, and Disney shows.
I looked it up and apparently Welcome to Chili's is a song- I'm debating wether or not to listen to it on my school account.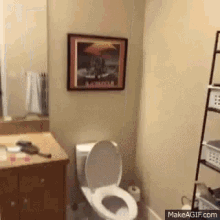 Finish the sentence: once upon a time, there lived a turtle in…
Elfhame! (From The Cruel Prince series by Holly Black) It was my first thought.
Do you have an aesthetic?/What is your favourite aestheitc?
My aesthetic is Andy Black (the rock singer) or Jakku (planet from Star Wars) I guess. Here is a board I made with pictures of Jakku. (I'm not a fan of deadly heat but it's pretty there and the nights are likely starry and cold.)
GOSH NO DO NOT LISTEN TO THE WELCOME TO CHILI'S SONG I SHALL SPARE YOU ALL
I love anything and everything: Bookish, Star Wars, Blue, or Space-Themed.
My questions-
How are you today?
Something you love about school?
Something you hate about school?
Have you ever been skiing? If so- tell me how you felt! (Snowboarding counts too :)?

I nominate- Everyone Asmita nominated and then more!
Miranda@ Miranda Reads https://mirandareads.com/2021/03/23/the-gazebo-a-c-zito/
Emma@ Emma Reads https://emmareadstoomuch.wordpress.com/2021/01/22/the-best-books-of-the-worst-year/#more-5633
Julie@ One Book More https://onebookmore.com/2021/03/24/book-review-relic-by-bronwyn-eley/

And every blogger who has made it this far into the post! Because you decide to share your opinions and creativity- because you want to connect with others in a fun way- you deserve this award! You are amazing and creative!
Thank you!
-Bookish Brooke