Hello fellow wizards! I didn't get to posting today but I'm brining you a really fun tag I've been looking forward to!
I was tagged by Ritz @ Living, Loving and Reading – she's so amazing and fun! Her posts are so much fun to read so go say hi! Here is her amazing blog: https://livinglovingandreading.wordpress.com/2021/03/26/the-mystery-blogger-award/#comment-320
Rules:
Link back to the creator, i.e, Swift Walker @Just Dreamland
Link back to the person who tagged you!
Answer all the prompts.
If you use the original graphics, credit the creator (i.e., Swift Walker)
Tag at least 5 bloggers and provide links to their blogs.
Name your Zodiac sign!!!!?
Don't forget to add #ItsAZodiacThing tag.
You can either do the zodiac book tag /the zodiac music tag or both them. Graphics for separate tags should be given at the end.
Enjoy doing the post
I am also a Pisces who doesn't agree with that! *high fives with Ritz* I can definitely be creative and somewhat generous but I am most definitely do not 'suffer from being overly emotional, impressionable, and closed off.' I do know fellow Pisces who fits the last few traits but I do not. I'm not VERY into zodiacs so I don't know which group I would fit better with but if they like screaming about things they're passionate about (such as underwater basket weaving) we can be friends.
Aries: A wild and compelling book from start to finish. Every page intoxicated your mind and heart with incredible imagery.
I am fortunate enough to say that there are a lot! I love action-packed and fast-paced books- that's my favorite element of a book! Most books by Marissa Meyer (Scarlet, Cress, Winter & others), Scott Westerfeld (Literally every book), and Stuart Gibbs are so twisty and I can imagine every movement! Sorcery of Thorns was full of vivid imagery and action along with Mercurial!
Taurus: A heart-wrenching story of forbidden love which could tear the family appart.
The Traitor's Game series by Jennifer A. Nielsen and the Matched Trilogy by Ally Condie!
I love both of these series! They are so unique, twisty, and provide painful emotional rollercoasters. A Song of Wraiths and Ruin is my honorable mention! These covers are pasted all over my blog haha and on all of my original logo-type things.
Gemini: A book that is cheeky, quippy, and witty.
I don't read a lot of books with these traits (contemporary is almost non-existent to me) but I should read more of them. I'm going to go with Instant Karma by Marissa Meyer! This is one of her less action-packed and twisty novels but I still found it enjoyable.
Cancer: A bittersweet book that spoke to your heart.
I have no heart. I am (mostly) joking. I haven't read many 'bittersweet' books but there are a few that have spoken to my heart. The Elephant Whisperer by Lawrence Anthony, Stamped: Racism, Anti-Racism, and You by Jason Reynolds, and books with feminist messages such as These Shallow Graves by Jennifer Donnelly and the Leviathan Trilogy by Scott Westerfeld. And also Matched again- I cried a little bit with each book.
Leo: A book with drama, love, fancy wear, and hope.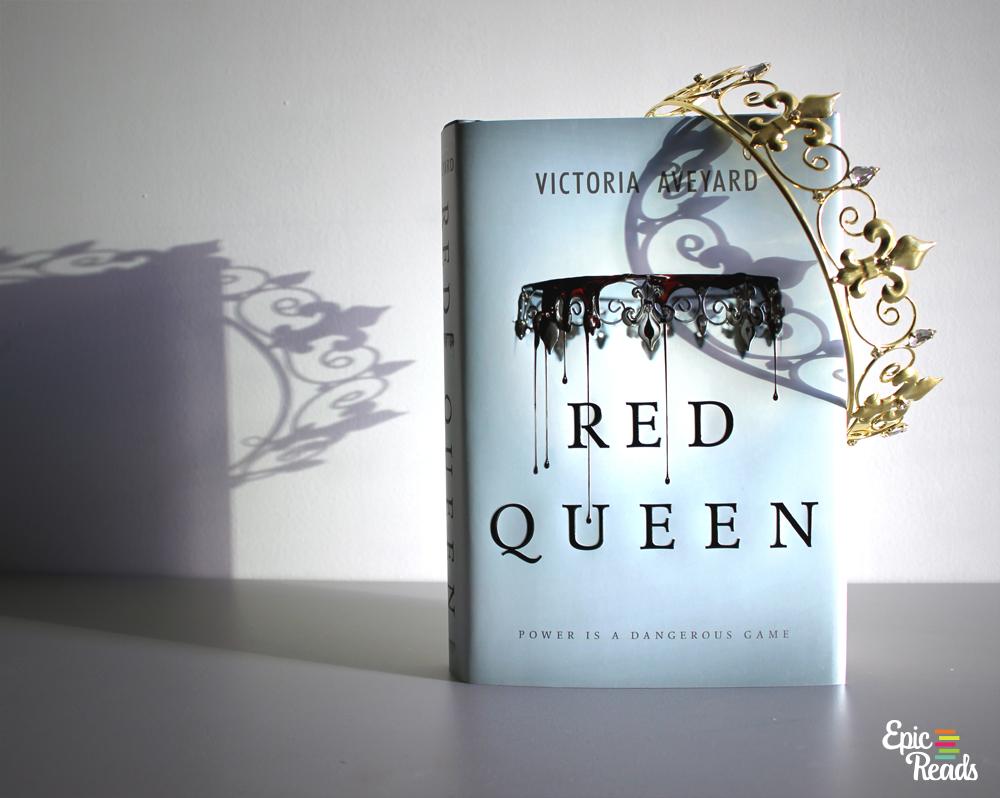 There is no way I am not choosing Red Queen. Okay, A Song of Wraiths and Ruin but Reeed Queeeen!! The Traitor's Game also fits this catagory very well. My first thought was actually one of the novels I'm trying to write 🙂
Virgo: A tender story about self-love, self-discovery, perseverence, friendship, romance, and family:
I am an adventure fantasy person but in my (ever so humble) opinion, fantasy can carry even more messages than contemporary. For self-discovery I'm going to go with Poisoned by Jennifer Donnelly! This story was super powerful because of Sophie's (the main character) growth. This is the one that hits most marks- except family. Mecurial also fits this prompt- maybe even better than Poisoned. I LOVED the quotes in this book, especially the questions the Queen asks the mirror!
Libra: A book that has a remarkably frank look at life. One of the realest books you've ever read.
Ooo I love this question! I'm going to go with Stamped: Racism, Anti-Racism, and You by Jason Reynolds again- this book was life chaning, along with The Elephant Whisperer (again). And also Ski Soldier by Louise Borden!
Scorpio: A book witha good plot twist. A book that is psychologically thrilling and emtionally chilling. Haunted you from the first page to the last.
I, Brooke- have never read a thriller. *gasps from the crowd* I know. Any recommendations? I have read plenty of unpredictable books (my favorite kind) but I have a few predictions! The Book Thief by Markus Zusak and When by Victoria Laurie. I am scared of only spiders, snakes, and things that can fly that aren't birds, butterflies, and pegasuses. A really spooky TV show was The Unlisted! I really enjoyed it while also getting the chills.
Sagittarius: An adventurous, summer-y read.
*holds up a Stuart Gibbs book* *spotlight shines on books* *angels start singing* So yes, that does mean anything by Stuart Gibbs. When and where I will read Stuart Gibbs books: Everywhere including places that don't exsist and in my coffin and at anytime including 2 am.
Capricorn: A book that has everything to do with friendship.
The Land of Stories series by Chris Colfer!!! I love this seires so much! (These books also make a GREAT summer read) My love for these characters is infinite! Specifically my queen, Goldilocks. (WHO HAS HER OWN NOVEL I NEEEED AND TALE OF MAGIC 3!)
Aquarius: A quirky and unique book.
*raises hands in surrender* I've listed all of the quirky books I've read already for some of these previous questions. Maybe Finally, Something Mysterious by Doug Cornett! I enjoyed this sweet book filled with friendships and laughter! The cover is perfect for the story!
Pisces: A book that bewitched and enchanted you by it's lyrical words, and transmuted your imaginative brain.

Matched by Ally Condie. I definitely believe in my FBI agent now (I'm joking). Cassia has such a unique voice, and this story gives such a good look on poetry and I seriously respect both Condie and poets. I love how Cassia makes. Her. Own. Decisions. She could have lived the 'perfect' life, one tailored just for her, but she wanted change and decided to get it HERSELF. This book is what I need more of.
Music time!
Aries: A song that gets your bloog pumping and heart beating fast.

The Vengeance by the Black Veil Brides! I love this song so much and the energy I get after listening to it! It's one of my favorite songs! *proceeds to hit loop button*
Taurus: A song to celebrate your love when in commitment.
The Star Wars intro. I'm in love with that. I don't listen to songs about love haha so I don't know!
Gemini: A song to listen to when you get tongue tied and miscommunicate your feelings.
I don't share my feelings unless it comes to rights so I'm going to with I Can't Breathe by H.E.R. because it spreads an incredible message and is amazing and feels good to listen to.
Cancer: A song that motivated you to open up to love.
*crickets chirping* Break My Heart by Dua Lipa I'm going to skip this one.
Leo: A song that shows affection.
Dancing With Our Hands Tied by Taylor Swift?!
Virgo: A song with a sentiment that made you feeling beautiful inside and out.
My Way by Ava Max and Broken and Beautiful by Kelly Clarkson
Libra: A song that shows someone madly in love.
Graveyard by Halsey!
Scorpio: A song which is unappologetically pledging their undying love for their crush.
Another skip? One Kiss by Dua Lipa and Calvin Harris?
Sagittarius: An exciting and spontanious song.
I'm going to agree with Riz on this one! Rain on Me is so much fun and I love it! I also think that How It's Done fits well!
Capricorn: A song that promotes self love.
Kill This Love by and Love To Hate Me by BLACKPINK!
Aquarius: A song that has to do more being in a friendship than a relationship.
I don't know! Soul Like Me by Andy Black? (If this doesn't fit it's just because I'm obsessed)
Pisces: A song about unconditional love.
This Is What You Came For by Calvin Harris and Rihanna!
I nominate:
Rania @ Rania's Rambling Reads https://raniasramblingreads.wordpress.com/2021/03/23/shadow-and-bone-by-leigh-bardugo-book-review/
Pottawand @ PottahWand https://pottahwand.wordpress.com/2021/03/26/a-few-announcements/
Aanya @ Soaring Firebolt https://potterheadaanya.in/2021/03/24/this-one-for-the-bullies/
And anyone whose first name starts with M, A, N, D, O, L, R, or I, you are now obligated by bookish law to do this tag! (Not really but you can)
Thank you so much for reading! I hope you enjoy my answers and thank you again to Ritz! ❤ Let me know what you think! What are your answers and do you have any book or song recommendations for a fantasy and rock obsessed Brooke?